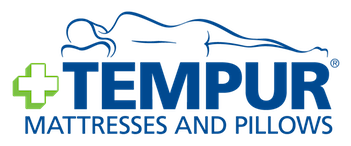 Traditional pillow size 70 x 50 cm soft version Tempur
The Tempur Traditional pillow has a huggable feel and can be easily shaped for comfortable support. Available in soft, medium and firm, simply choose the pillow that suits you best
Soft - hardness    
The Traditional Pillow combines comfort and support. This traditional shaped pillow is made from a patented envelope containing thousands 
of TEMPUR Micro-cushions to provide a great feel.
If you like the feel of a traditional feather pillow, you'll love the feel of the TEMPUR-Traditional pillow.
But you'll enjoy the support that only TEMPUR material provides. Available in Soft, Medium and Firm feels.
Benefits:
 
3 year guarantee

Provides a sumptuous soft comfort level

Classic rectangular shaped pillow

Fits a standard pillow case

A traditionally shaped pillow which combines plush comfort and pressure relieving properties.

Cover also removable for washing at 60°C and is quick drying

The cover is resistant to mites, antimicrobial treated and hypoallergenic- cover composition cotton 100 %

WHAT IS TEMPUR?
TEMPUR is an open celled visco-elastic,pressure relieving and temperature sensitive material that moulds to the exact contours of your body. Ordinary polyurethane material features irregular cell shapes that simply compress under weight. With TEMPUR, millions of open cells gently moves around the curves of your body giving you total support where you need it, with no counter pressure. When you lift your body off the TEMPUR Material it returns to its original shape 
TEMPUR material is not the same as generic memory foam.
Before scientists developed the unique TEMPUR material, nothing like it existed on the bedding market. The pressure absorbing material was originally created by NASA to cushion and support astronauts during lift off and it was this material that TEMPUR scientists later perfected for use in sleep products.

TEMPUR has been recognised by NASA for its application of space technology to improve life quality, and is the only mattress and pillow company licensed by the US Space Foundation to use the Certified Technology Seal.

There are many memory foam products on the market, but only one TEMPUR. TEMPUR products conform to the shape of the user, offering superior comfort and support. The unique benefits of TEMPUR products stem from the equally unique composition of TEMPUR material.
All TEMPUR products are tested to ensure that they measure up to the highest standards. These standards are backed by comprehensive guarantees.It was innovation that first brought the superior benefits of TEMPUR to the market and it is innovation that continues to bring a better and broader range of products to our customers.

TEMPUR products are recognised and purchased by hospitals, nursing homes and sleep centres worldwide for the pressure relieving comfort and superior support they provide.