With the BORT patellar tendon support pressure is placed on the tendon connected to the popliteal fossa (kneecap). This helps the kneecap to be channelled correctly during movement of the knee.
This medical device is a patella tendon strap which causes relief for the kneecap via pressure on the knee joint extensor tendon.
Benefits:
So-called Kassel Patellar Tendon Strap for target relief of the patella tendon

Also suitable for contact sport types

Comfortable to wear during physical activity

Individually controllable pad pressure

Anti-slip positioning of the silicone pad via direct skin contact
Colour: black/green
Indications:
Patellar chondropathy

femoropatellar arthrosis

patellar tendonitis
Contraindications:
thrombosis risk,

extreme varicosis,

peripheral arterial occlusive disease (PAOD),

lymph drainage disorders, also unclear soft tissue swellings distal to the aid positioned,

sensory and circulatory disorders of the region of the body treated,

skin diseases in the part of the body treated.
| Size | Circumference of knee joint measured directly below patella |
| --- | --- |
| 1 | poniżej 34 cm |
| 2 | 34 cm - 41 cm |
| 3 | 41 cm - 48 cm |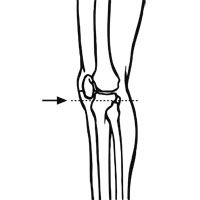 1 cm = 0,3937 inch