Mediven sheer & soft AD knee-length stockings (20-30mmHg) medi
Exceptionally transparent sheer stockings which is not distinguishable from fashion stockings.
Extra soft and gentle on the skin for all day wearing comfort.
Highest wearing comfort with exceptionally transparent finish. mediven sheer & soft is a truly attractive compression stocking for prevention of heavy, swollen legs and initiating venous diseases.
Characteristics:
Highly transparent sheer stocking
Soft and gentle on the skin
Available in 15-20 mmHg and 20-30 mmHg
Length:

regular: 39-44cm
short/petite: 34-38cm

Clima Comfort for high breathability and reliable temperature control
Clima Fresh for hygienic freshness with antibacterial action
Indications:
Mild to moderate spider veins.
Slight to severe varicose veins.
Mild to moderate edema.
Tired, achy, heavy legs.
Prevention of DVT's.
medi. Germany.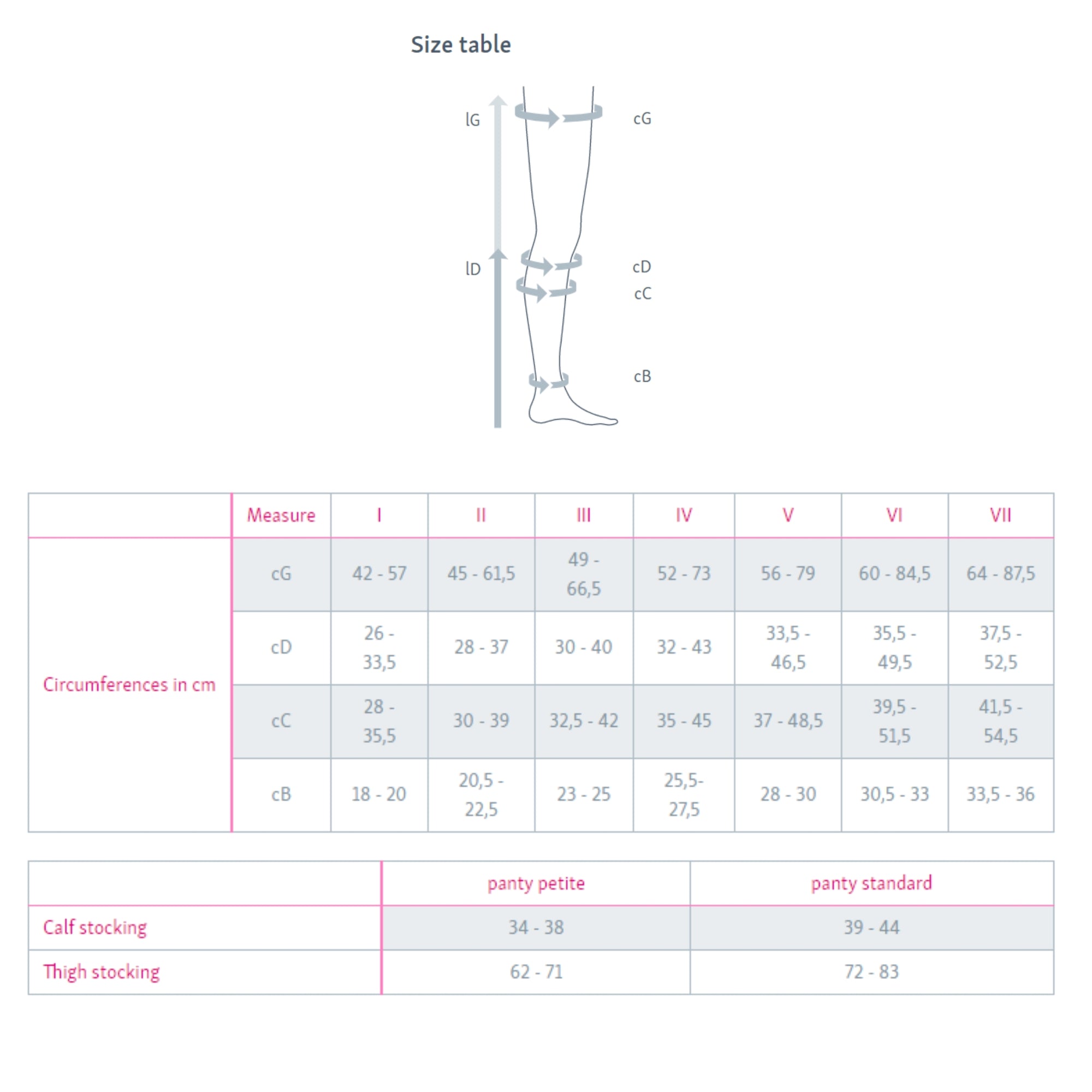 Use it according to the instructions for use or label.
| Size | cB - ankle measurement | cD - calf measurement |
| --- | --- | --- |
| 1 | 18 - 19.5 cm | 26 - 33.5 cm |
| 2 | 20.5 - 22 cm | 28 - 37 cm |
| 3 | 23 - 25 cm | 30 - 40 cm |
| 4 | 25.5 - 27.5 cm | 32 - 43 cm |
| 5 | 28 - 30 cm | 33.5 - 46.5 cm |
| 6 | 30.5 - 33 cm | 35.5 - 49.5 cm |
| 7 | 33.5 - 36 cm | 37.5 - 52.5 cm |