Pain®Gone TENS - Fast, Effective Drug-Free Pain Relief
Pain®Gone - Natural pain relief device for chronic and acute pain.With over 1.5 million units sold worldwide, Paingone's popularity speaks for itself. This handy device delivers a low-frequency electrical charge that helps to reduce the feeling of pain.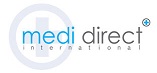 Easy return of products within

14

days from the date of purchase without giving reasons
Free delivery from

75,00 EUR
Pain®Gone-Natural pain relief device for chronic and acute pain.
Use directly on the point of pain even through light clothing
 No need for batteries, leads, pads or gels
 Discreet 30 second treatment
 Clinically tested
 Class IIa Medical Device
PainGone is a handy, fast working device shaped like a large pen and is as easy to use. It works on the principles of Transcutaneous Electrical Nerve Stimulation (also known as TENS or TNS) but unlike ordinary TENS machines it has no attachments or batteries and can be used anywhere, anytime. It uses a low-frequency electrical charge produced by crystals to provide prolonged pain relief which is clinically proven to work.
PainGone transmits electrical impulses that activate the nerve pathway which sends a "call for help" message to the brain. The brain via the spinal cord speeds endorphins (the body's own natural relief mechanism) to stop the pain.
PainGone is effective on physical pain such as:
back pain
arthritis
tennis elbow
fibromyalgia
sports injuries
menstrual pain
sciatica
post operative pain
skeletal pain
headache
aching muscles
shingles
neuralgia
lumbago
PainGone provides the same soothing electrotherapy as standard TENS machines but has many advantages over traditional devices. The ease, speed and flexibility of the PainGone have made it the preferred pain relief device of over a million pain sufferers across the globe.
PainGone is straightforward and easy to use.
Hold PainGone in your hand
Firmly wrap index finger around the metal ring
Identify area of pain and place the PainGone on the point of pain
Click the red push-button 30 to 40 times
PainGone is effective over an area with a 15cm radius
Each click sends a pulse that activates the body's natural defence system against pain and activates endorphins
For best results use PainGone on a regular and consistent basis
Can be used on acupuncture points to achieve wider reaching results when the direct point of pain cannot be identified.

 
PainGone should not to be used:
If you are fitted with a pacemaker

If you suffer from epilepsy

In and around the eyes

Over the heart

If you are pregnant 16 weeks and under

On wet skin or damp surroundings

 Close to a supply of oxygen or flammable liquids

Whilst driving

By children under the age of 8 years

Directly over implanted metal parts.

On the carotid sinus nerves, laryngeal or pharyngeal  muscles in the front/side of the neck