Push Med Ankle & Foot Brace
It provides for long-term support of the ankle joint and can be used for a wide range of cases and conditions.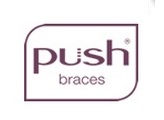 Easy return of products within

14

days from the date of purchase without giving reasons
Free delivery from

75,00 EUR
The Push Med Ankle Brace provides for long-term support of the ankle joint and can be used for a wide range of cases and conditions. The brace is based on the principle of the functional tape bandage. The degree of pressure and pronation/supination limits is adjustable and a silicone application ensures good position retention. There are comfort zones around vulnerable parts of the ankle, such as Achilles' tendon. The brace is comfortable to wear and easy to use, also due to the wide instep and an integrated heel-lock.
Moderate (residual) instability (under moderate stress)

Treatment of acute lateral ankle ligament lesions  

(alternative to taping)

Treatment of stable ankle fractures (Weber type A 

with isolated fracture of the lateral malleolus)

Follow-up treatment of ankle fractures (incl. Jones fract.)

Postoperative treatment of ligament injuries or fractures

Capsular irritation and tendonitis following ankle fracture or ligament lesions

Arthrosis with instability

Secondary prevention of ankle ligament lesions 

(under moderate stress with accumulation of fluid)

Impingement (capsular clamping; anterior and posterior)
left or right side

---
PUSH HAVE AN ATTRACTIVE RANGE CLASSIFIED AS: CARE, MED, ORTHO -  FOR DIFFERENT INDICATIONS.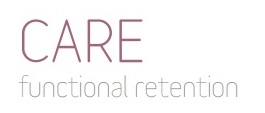 PUSH CARE  is intended for those whose everyday freedom of movement is restricted due  to a slight injury or disorder. Each product has a high degree of effectiveness, comfort  and quality. Push care guarantees pain relief and improves the sense of stability by  adjusting compression. It is easy to use. 
PUSH MED guarantees solutions for the treatment and prevention of injuries on the locomotor apparatus. Push med relieves possible pain, thus allowing an increase to the  physical ability of the joint to function under stress. Mechanical support, adjustable  compression and a good fit combine to ensure this.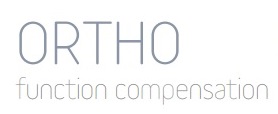 PUSH ORTHO is used for complaints or reduced function of the locomotor apparatus.  Adequate mechanical support is key. Push ortho can play an important role in cases  of repositioning and stabilisation thus compensating for loss of normal function.
| Size | Circumference in cm |
| --- | --- |
| 1 | 26 - 29 |
| 2 | 29 - 32 |
| 3 | 32 - 35 |
| 4 | 35 - 38 |
| 5 | 38 - 41 |