Ankle brace xxl - is it really useful?
2017-07-18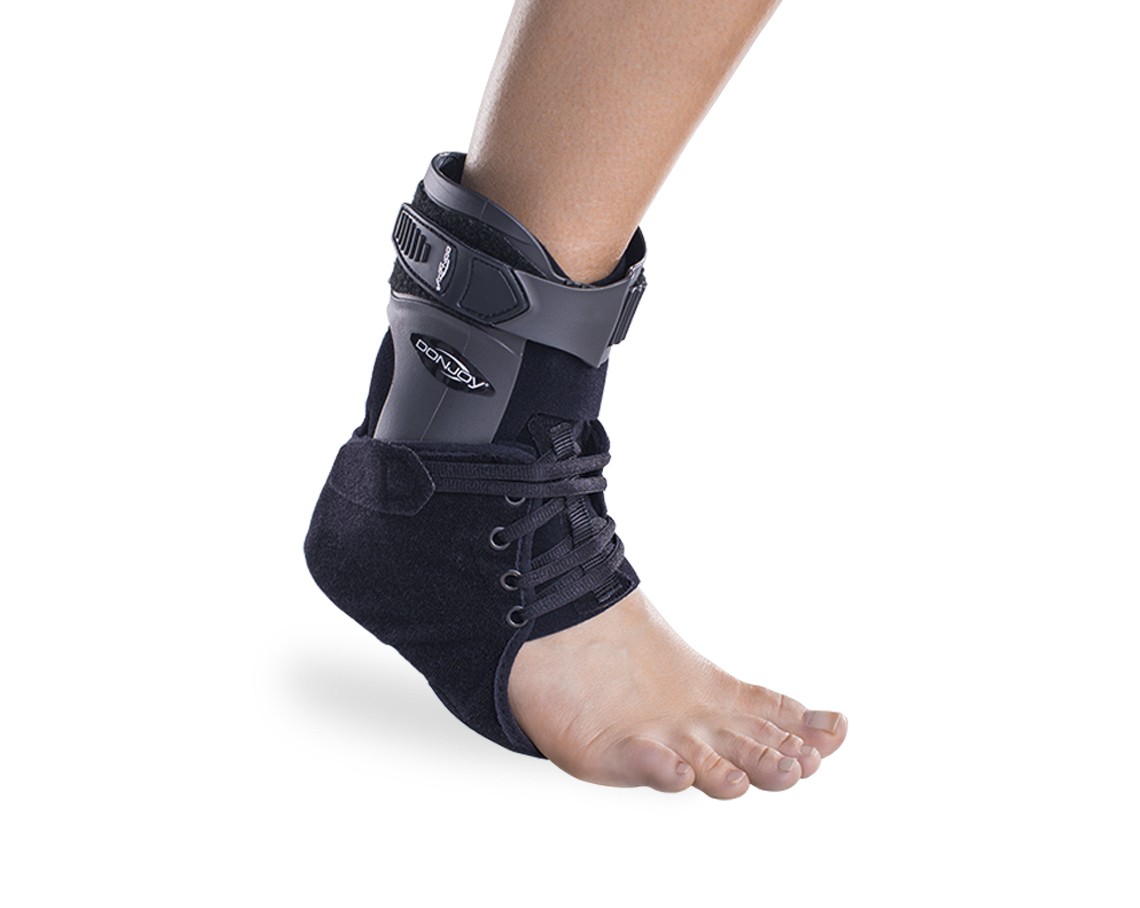 Ankle joint is one of the more vulnerable areas for injuries. Injuries to this joint happen to both amateurs and professionals. Instead of resting on the laurels and letting go of the training, many people decide to return to form. How can this be done?

Available solutions - xxl ankle brace
This is most often achieved by the use of various types of rehabilitation devices. One can certainly include such product as the ankle brace. Such an addition to traditional sports clothing is useful only if there has been an injury. It applies when an injure is not serious enough for you to go to surgeon.
When you wear a protector, you can count on the leg to be stiffened around the ankle. This is good news because the inability to move the broken bones will not increase the risk of serious injury and will reduce the current pain.
There are two types of orthoses available, namely soft orthotics and hard ones. Soft is used when injury is associated with congenital malformations, such as ankle degeneration. On the other hand, hard orthoses work well when you want to protect your ankles in the event of a fall on a hard surface.

Plus size ankle brace - it is not enough Shop All Ankle Braces

Still, the use of such orthoses is still controversial. Some people believe that such protection does not really support the athlete's performance, but exposes him to other injuries. It is impossible to hide that when you put on such a type of pad, the leg is stiffened around the ankle, which significantly limits the mobility.
Keep in mind that large sizes of brace for ankle are not only intended for the obese. Big ankles also have strength athletes and cyclists. The selection of this support ankle strap must be very precise because the wrongly selected ankle stabilizer will not perform its function. With this equipment, many people returned to the sport after repeated injuries. However, you cannot rest on the laurels and it is worth to carry out professional rehabilitation of the damaged joint.
So everything depends on your sense of well-being, or the guidelines you get from your orthopaedist or physiotherapist if you practice sports professionally or amateur. It is also worth remembering not to assume xxl ankle support when the person completely nothing is wrong. This is definitely not recommended and it is for many reasons. First of all, in this way, as mentioned above, the athlete is slower, and if he practices team sports, there is a high risk that he will be hit by one of the competitors.
It may happen if you wear an orthosis unnecessarily and for a long time. It is worth remembering that the orthosis is used only in specific situations and is not an alternative to typical rehabilitation. In fact, before you begin to wear this type of reinforcement, you should first measure properly and select the protection to be proportional and body weight. It is also important to choose the right material and adjust accordingly so that wearing this additive does not cause any allergies or soreness. You also need to test your orthosis, both at rest and on the move, to make sure you feel comfortable in the comfort zone and that you are well-groomed.