Compression knee brace for sports
2017-07-12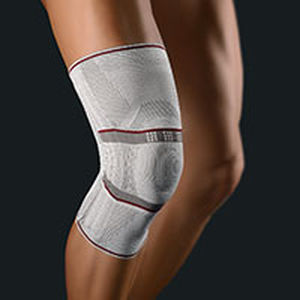 Despite the fact that doing sports has many benefits in some situations it can be harmful. Especially when it comes to professionals. Their joints are often prone to very high congestion, which results in minor injuries, which can then turn into severe degeneration.If it comes to a small injury it is worth to take care of it immediately.
Compression knee sleeve
People who practice any sport are the group most vulnerable to any knee injury. Croft, meniscus or ACL ligaments are just some of the most common athlete injuries. It happens to both amateurs and professionals. It is important to provide adequate protection when it comes to even the slightest injury. Such protection can be provided by using a suitable stabilizer. These are either flexible or rigid knee brace. If someone wants to continue to enjoy the full enjoyment of sports should choose compression knee sleeve This is an active knee brace that keeps everything in place in your knee.
Compression knee brace for sports
Stabilization of the knee through the compression knee brace for sports is a very common method of fighting minor injuries of the knee. It is important to remove these small lesions precisely because they can lead to other serious degenerations. By treating the threat already in the bud we are sure there will be no complications.