Orliman AB01 Boxia ankle foot orthosis, foot drop support brace
75,00 EUR
Note: size XS is available only by pre-order - 14 working days.
The Boxie device consists of 2 separate parts: a support above the ankles and a non-slip support section to put between the tongue and shoelaces via a central hook type attachment. Both parts are linked by an elastic strap which is adjustable according to how much bending is required. The back of the strap has interior gel padding for comfort on the Achilles tendon.
Indications:
The Boxia ankle/foot orthosis produces a dorsiflexion when stepping off the foot, as indicated in flaccid paralysis. In the absence of varus-valgus controls, it is contraindicated in patients with spastic paralysis.
Features & Benefits:
The Boxia ankle/foot orthosis supports the foot while walking. It prevents the risk of trips over everyday items, such as rugs, kerbs and irregular surfaces.
Colour: black.
Your previous questions regarding this product
Hello,
Almost all correct.
Good information is that in box of this set you will find 4 piece of S-shaped hooks.
Resume:
1x of  support section above the ankles
2 x non-slip support sections (to put between the tongue and shoelaces)
1 x elastic traction
4 x  S-shaped hooks
| Size | Ankle circumference in cm |
| --- | --- |
| XS | 13 - 17 |
| S | 17 - 21 |
| M | 21 - 25 |
| L | 25 - 29 |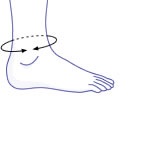 2017-05-29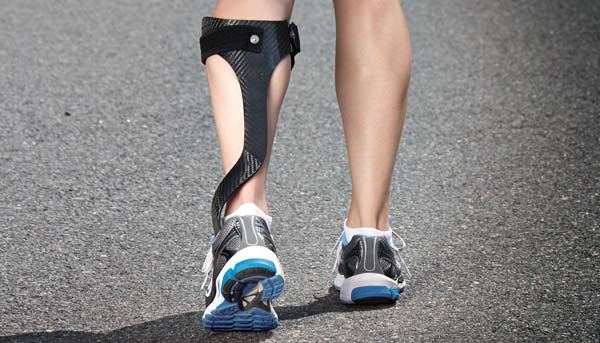 Foot drop is one of most disturbing injuries that someone can experience. Person that is not able to make comfortable steps will suffer in every day to day activity. There are many reasons behind this kind of injury. Physical damage, stroke, brain injury are most popular causes. When our walk is much harder than it should be we can apply help such as a carbon fiber foot drop afo brace. Let's see how those smart inventions can help us in our day to day living.