Small leg pillow Venosoft Sissel
Inc. white cover. Small size, approx. 65 x 50 x 22 cm, height up to 165 cm. Perfect elevation regulation through
individually adjustable heel wedge (incl.)
Size: small
Dimensions: approx. 65 x 50 x 22 cm, height up to 165 cm,
Features the advantages of leg pillows with a visco-elastic Temp-Control® layer!
the integrated layer makes effective leg elevation wonderfully soft and pleasant, even for sufferers of severe,inflammatory vein diseases
use to ease vein trouble, varicose veins, congestions,swollen legs and during pregnancy
incl. white cover (75% cotton/25% polyester)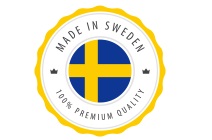 Use it according to the instructions for use or label.